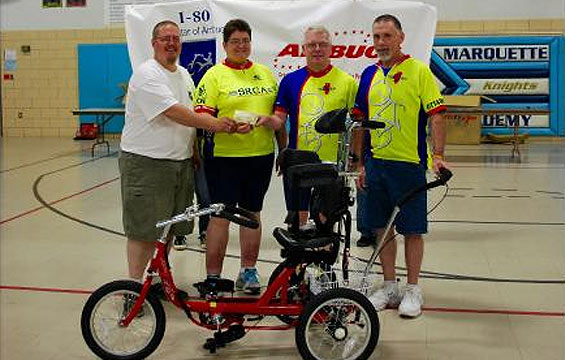 Starved Rock Cycling association takes pride in supporting the community by supporting several projects to advocate cycling and Bike Safety.
With the City of Ottawa we helped fund bike lanes.
We supported I-80 Ambucs with a donation so they can continue to provide
bikes for people with disabilities.
For several years we have provided demonstrations for the local schools.
With the Ottawa Park and Rec. we supported the Youth Bike Safety Courses.
We also will take into consideration any projects that are presented to us. All we ask is that you fill out the "Request for Funding". We are open to all ideas.
You can also Email us at:
starvedrockcycling@yahoo.com